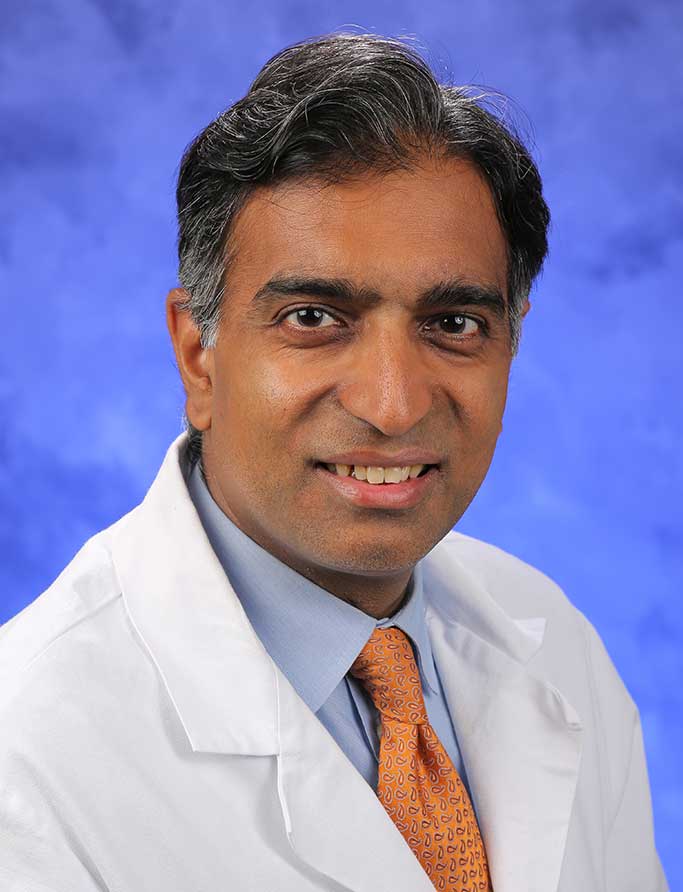 Niraj J. Gusani, M.D., M.S., F.A.C.S.
Assistant Professor of Surgery and Public Health Sciences
Office Location
Penn State Hershey Surgical Specialties
Surgical Oncology
500 University Drive, UPC I, Suite 3100
Hershey, PA 17033
Tel: 800-243-1455 / 717-531-8887
Fax: 717-531-3649
Surgical Oncology
General Surgery
Liver Cancer
Pancreatic Cancer
Biliary Tract Cancer
Esophageal Cancer
Gastric Cancer
Upper Gastrointestinal Tract Surgery
Show all patient services »
Fellowship, Surgical Oncology, University of Pittsburgh Medical Center (Pennsylvania) (2007)
Residency, Surgery, General, University of Chicago Medical Center (Illinois) (2005)
Internship, Surgery, General, University of Chicago Medical Center (Illinois) (2000)
M.D., University of Pennsylvania School of Medicine (Philadelphia) (1998)
Clinical outcomes in Gastrointestinal Oncology
Clinical outcomes in Hepato-pancreato-biliary Oncology
Clinical outcomes in Melanoma and Sarcoma
Clinical outcomes in Endocrine Malignancies
Survivorship and Quality of Life in Gastrointestinal, Hepatobiliary, and Surgical Oncology Patients
Epidemiology and Population-based outcomes in Surgical Oncology
Racial and Socioeconomic Disparities in Cancer Care
Gusani NJ, Jiang Y, Kimchi ET, Staveley-O'Carroll KF, Cheng J, Ajani JA.
New pharmacological developments in the treatment of hepatocellular cancer.
Drugs, 2009: 69(18):2533-40, 2009.
Gusani, NJ, Schubart JR, Wise J, Farace E, Green MJ, Jiang Y, Kimchi ET, Staveley-O'Carroll KF.
Cancer Survivorship: A New Challenge for Surgical and Medical Oncologists.
Journal of General Internal Medicine, 24 Suppl 2:S456-8, 2009.
Gusani NJ, Shah S, Staveley-O'Carroll KF, Kimchi ET.
Use of Linear Staplers in Hepatectomy.
Operative Techniques in General Surgery 10(4):209-213, 2008.
Gusani NJ, Cho SW, Colovos C, Richard SD, Pappas SG, Brown CK, Holtzman MP, Zeh HJ, Bartlett DL.
Aggressive Surgical Management of Peritoneal Carcinomatosis with Low Mortality in a High Volume Tertiary Cancer Center.
Annals of Surgical Oncology 15(3): 754-763, 2008.
Gusani NJ, Marsh JW, Nalesnik MA, Tublin ME, Gamblin TC.
Carcinoid of the Extra-Hepatic Bile Duct: A Case Report with Long-Term Follow-up and Review of Literature.
The American Surgeon 74(1): 87-90, 2008.
Show all publications »