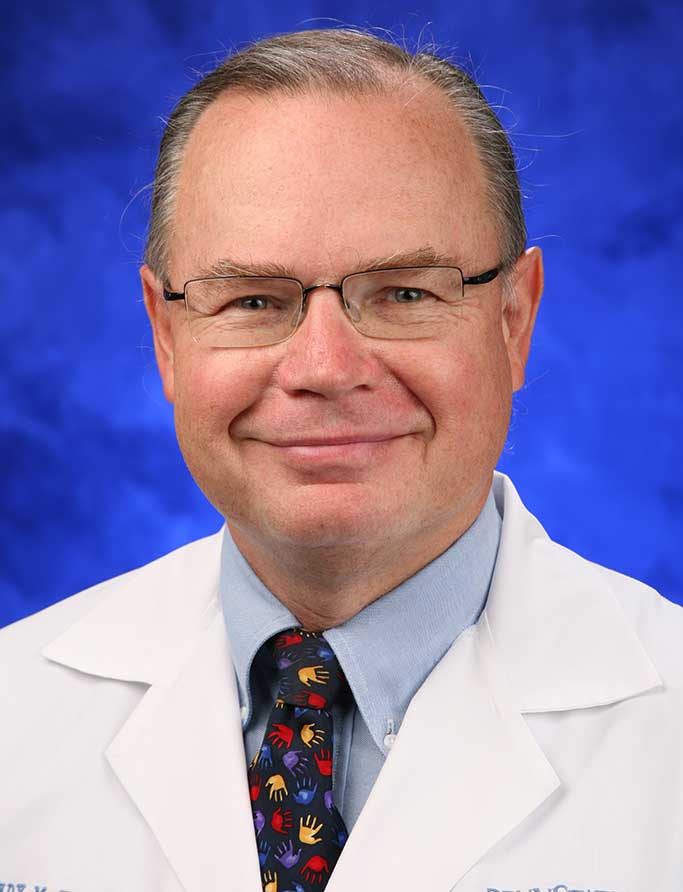 Randy Milton Hauck, M.D.
Office Location
Penn State Hershey Bone and Joint Institute
30 Hope Drive, Building B, Suite 2400
Hershey, PA 17033-0850
Tel: 800-243-1455 / 717-531-5638 / (717) 531-5638
Fax: 717-531-0983
Hand & Wrist Surgery
Plastic Surgery
Carpal Tunnel Syndrome
Cubital Tunnel Syndrome
Arthritis of the Hand & Wrist
Trigger Fingers
Dupuytren's Disease
Congenital Hand Differences
Show all patient services »
Masters Degree
Pennsylvania State University, Department of Public Health Sciences, M.S., 2010
Fellowship, Surgery, Hand, SUNY University Hospital - Syracuse, NY (1993)
Residency, Surgery, Plastic, Penn State Milton S. Hershey Medical Center (1992)
Residency, Surgery, General, Polyclinic Hospital - Harrisburg, PA (1987)
M.D., Temple University, School of Medicine (1982)
Hauck, R.M.
Ulnar Styloid Fractures: A Review.
Curr Opin Orthop. 2005. 16:227-230.
Hauck, R.M., Camp, L., Ehrlich, H.P., Saggers, G.C., Banducci, D.R., Graham, W.P.
Pulp Non-Fiction: Microscopic Anatomy of the Digital Pulp Space.
Plast Reconstr Surg. 2004. 113(2); 536-539.
Ingraham, J.M., Hauck, R.M., Ehrlich, H.P.
Is the Tendon Embryogenesis Process Resurrected during Tendon Healing?
Plas Recon Surg 2003. 112(3) 844-54.
Moyer, K.E., Saba, A.A., Hauck, R.M., Ehrlich, H.P.
Systemic vanadate ingestion modulates rat tendon repair.
Exp Mol Pathol. 2003. 75(1): 80-88.
Bennett, D.C., Hauck, R.M.
Intraosseous Ganglion of the Lunate.


Ann Plas Surg. 48(4).