Profile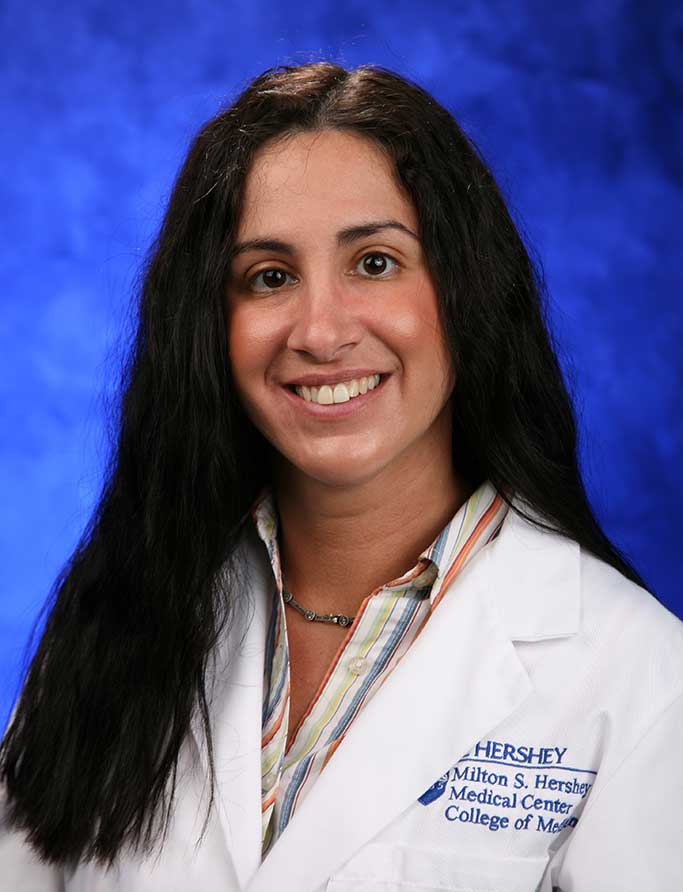 Cheryl D. Tierney, M.D.
Associate Professor of Pediatrics
Section Chief, Behavior and Developmental Pediatrics
Office Information
Penn State Hershey Pediatric Genetics
500 University Drive
Hershey, PA 17033
Tel: (800) 243-1455 / (717) 531-8414
Fax: (717) 531-0276
Specialties
Behavior and Developmental Pediatrics
Patient Services Provided
Developmental Evaluations - Autism, ADHD, Speech & Language Disorders
Pediatric Sleep Disorders
Childhood apraxia of speech
Practice Locations
Biographical Information
Cheryl Tierney, MD, MPH is a Board-Certified behavior and developmental pediatrician who has been in practice since 2002. She is a native of Brooklyn, New York and completed medical school at Tufts University in Boston. Her pediatric residency was at Carolinas Medical Center in Charlotte, North Carolina. She completed Fellowships in Health Services Research, where she received her MPH at Harvard School of Public Health as well as Behavior and Developmental Pediatrics in 2002. She is an active member of The Society for Developmental and Behavioral Pediatrics (SDBP) as well as the Academic Pediatric Association (APA). She enjoys participating in outdoor activities with her family.
Professional Education
Fellowship, Pediatrics, Developmental and Behavioral, Boston Childrens Hospital (Massachusetts) (2002)
Residency, Pediatrics, Carolinas Medical Center (North Carolina) (1999)
Internship, Pediatrics, Carolinas Medical Center (North Carolina) (1997)
M.D., Tufts University School of Medicine (Massachusetts) (1996)
Research Interests
Research Interests:
Language Disorders
Autism
Childhood Apraxia of Speech
Connecting the Dots: Navigating the resources of autism for your child
The Checklist for Autism Spectrum Disorder's (CASD) Ability to Differentiate Autism from Apraxia Using the Proposed New DSM-V Criteria And the Clinical Utility of the Autism Mental Status Exam (AMSE)
Academic Interests
Language Disorders
Childhood Apraxia of Speech
Autism Spectrum Disorders
Anxiety Disorders
Sleep Disorders
Publications
Tierney CD
Media Role in Violence
2010
Tierney CD, et al
Practice Management Issues
Chapter in: Manual for Continuity Clinic Program Directors ( Academic Pediatric Association) - 2nd Edition (in review)
Brown P, Tierney C
Munchausen syndrome by proxy
Pediatr Rev.

2009

Oct;30(10):414-5; discussion 415.
Tierney CD, et al
Development of children with hearing impairment
Pediatr. Rev., Dec 2008; 29: e72 - e73.
Tierney CD, et al
Improving Childhood Immunization Providers' Use of Reminder/Recall and Assessment/Feedback Systems for Immunizations
Pediatrics, Nov 2003; 112: 1076 - 1082.
Show all publications »