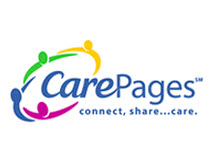 Penn State Milton S. Hershey Medical Center offers a great way to help you use the Web to communicate with your family and friends about loved ones who are hospitalized.

Our free CarePageSM service lets you set up a unique, private and secure Web page for yourself, family or friends who are hospitalized. You can easily:
>> Read a story about one of our patient family's great experience with CarePages!
CarePages Kiosk Locations:
Surgical Waiting Area (lobby near Starbucks)
Post-Anesthesia Acute Care (2nd floor - H2020)
Women's Health - 3rd Floor Rotunda
Neurosciences Waiting Room (4th floor - H4105)
Cancer Wing (6th floor - H6142)
Children's Hospital Rotunda (7th floor)
Ronald McDonald Family Rooms (7th floor - H7103, H7105)